,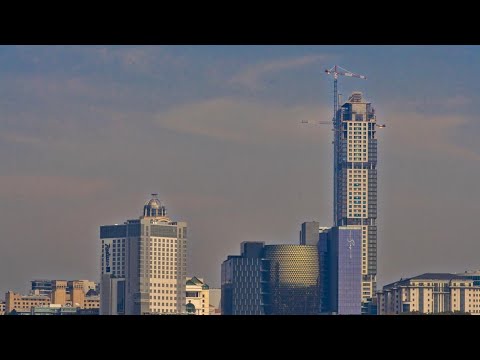 Mokano
Biso totongaki bosombi biloko katikati. Nkombo ya bosombi biloko katikati ezali Sandton City.
Wapi?: Sandton, Gauteng.
Ntango?: Mokolo ya misato. Sanza ya libwa 12, 1973
Pona?: bango bakeli engumba katikati ya sika.
Nani?: Liberty Group.
Bosombi biloko katikati ezalaki kolonga.
Bango batongaki Sandton engumba katikati.
Local Area:
Sandton, Gauteng
Decision: Building Sandton City
Date of Decision: 12/09/1973
Decision Maker: Developed by Rapp and Maister on behalf of the Liberty Group
Target Group: Local residents of Johannesburg, businesses and tourists
Reason for Decision:
Before the 1960s, the area now known as Sandton was home to a number of farms and smallholdings.[1] Due to the rapid growth of the area and the need for a second town centre, it was declared a municipality in 1969.[2]
At the start of the 1970s, Rapp and Maister on behalf of the Liberty Group were inspired by some of the largest international shopping malls to start development on Sandton City. Michael Rapp's vision was to create a world-class shopping destination and the centerpoint of a new business hub in Johannesburg. While it isn't hard to imagine today, this seemed quite outlandish in what was then a semi-rural area.[3] When it opened its doors in 1973, Sandton City covered 50 000m2 and was home to a large number of leading retailers, offering shoppers unparalleled variety.[4]
With its proximity to the Johannesburg CBD and the availability of land, Sandton quickly became a popular business district with massive growth seen in the 1980s.[5]
Are Outcomes Being Met:
Following a major upgrade in 2011, Sandton City now covers 146 803m2 and has formed the centre of Africa's Richest Square Mile.[6] The area has become the second largest office node in South Africa with a large number of financial, banking and consulting firms calling it home.[7]
Apart from meeting its goal of becoming the centre of a bustling business district and a popular retail destination for residents and tourists, the centre is owned by the Liberty Property Group, a subsidiary of Liberty Holdings, which is a B-BBEE Level 2 Contributor.[8]
The prime office space now offered in Sandton is also environmentally friendly. According to the Green Building Council of South Africa, the area has the most green buildings of any business district on the continent.[9]
Suggested Improvements:
With the fall of the apartheid regime, Sandton has slowly moved from a white-only area to a more integrated area. However, statistically Sandton's demographic breakdown (34.7% Black African, 2.5% Coloured, 11.1% Indian / Asian, 49.8% White)[10] does not yet reflect the racial breakdown of the population of South Africa (79.2% Black African, 8.9% Coloured, 2.5% Indian / Asian, 8.9% White)[11] . Hopefully, with a focus on job creation and a move to a more equitable distribution of wealth, this will continue to balance out over the years.